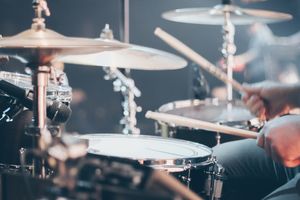 Beginner Ukulele Lessons  
Steve is available to teach kids the basics of ukulele or baritone ukulele.  He is engaging, patient, easy to work with, and fun.  Reach out if you'd like to get your child started with one on one music lessons or if you have a small group that would like to learn together.  
Drum Lessons for All Levels
Steve has been playing drums since he was 9 years old.  He started teaching private lessons in 2001 at Allegro Music in Fremont and then he opened his own studio.  Steve teaches drums to people of all ages and at all levels, so reach out if you're starting out on drums or just want to enhance your skills.
Steve brings a wide range of professional musical experience and a love of many genres to his teaching. Check out some of his past and current musical groups below.